Dental Implants NYC - New York's Best Implant Dentistry
New York Dental Implants by BIOS
Brisman Implant and Oral Surgery in New York, NY invites you to visit our warm, professional practice to see for yourself what we are passionate about: helping you achieve a the perfect smile and a renewed sense of well-being.
Our engaging team members are eager to provide you with long lasting solutions to your dental implant needs. When you consult a dental implant dentist at Brisman Implant and Oral Surgery, you are tapping into a wealth of knowledge that will leave you with an amazing smile. Our implant dentistry expertise and skill is a valuable resource for patients in NYC who are looking to improve their smiles and enhance their quality of life.
Dental Implants are the most popular tooth replacement option in NYC. While many people choose dentures or dental bridges, quality dental implants can greatly improve your self esteem and quality of life.
How does a dental implant function?
A natural tooth consists of a root and a crown. If you compare natural teeth to dental implant replacement teeth, you'll see they have the same basic parts. Both have a crown (the visible part used to chew food). Both have a root that holds the tooth securely under the gum and is anchored into the jaw.
Dental implants are just as easy to maintain as natural teeth and are just as strong. Many New York residents report that their teeth implants are nearly identical to their natural teeth in all aspects.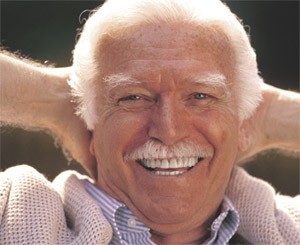 "Don't be afraid to Smile."
For years I'd felt like a part of my body was missing — because my teeth were. My dentist told me that dental implants would make me feel and look a lot better. OK, I said. Now, I'm thrilled. I can smile, eat anything, and enjoy a good laugh with my friends.
What is a Dental Implant?
A dental implant is a small, screw-like cylinder (made of titanium) that replaces the root portion of the missing tooth. It's placed in the bone of the jaw and serves as an anchor to support artificial tooth replacement. When missing teeth are replaced with a restoration that will last a lifetime, it's very important that implants are placed correctly. It's best to work with a qualified 
NYC oral surgeon
who has the experience to make your implant surgery a success.
Dr. Adam Brisman, D.M.D.
 is one of NYC's leading dental implant specialists. Dr. Brisman's unique technique includes sedation dentistry for enhanced comfort, if you desire. To answer any further questions you may have, please 
schedule your dental implant consultation today
.
Are You a Candidate for Dental Implants?
Almost everyone who has lost teeth is a candidate for dental implants. The ideal candidate:
Is in good oral and general health
Not in Good Health?
 Treatments are available.
Smoker?
 You'll have to quit while implants heal – and it's best if you quit altogether.
Has good bone density at the implant site
Limited bone?
Bone grafting
 can make the site ready for implants.
Is committed to caring for dental implants
Not Committed?
 We can help you make the commitment or 
find a better option
.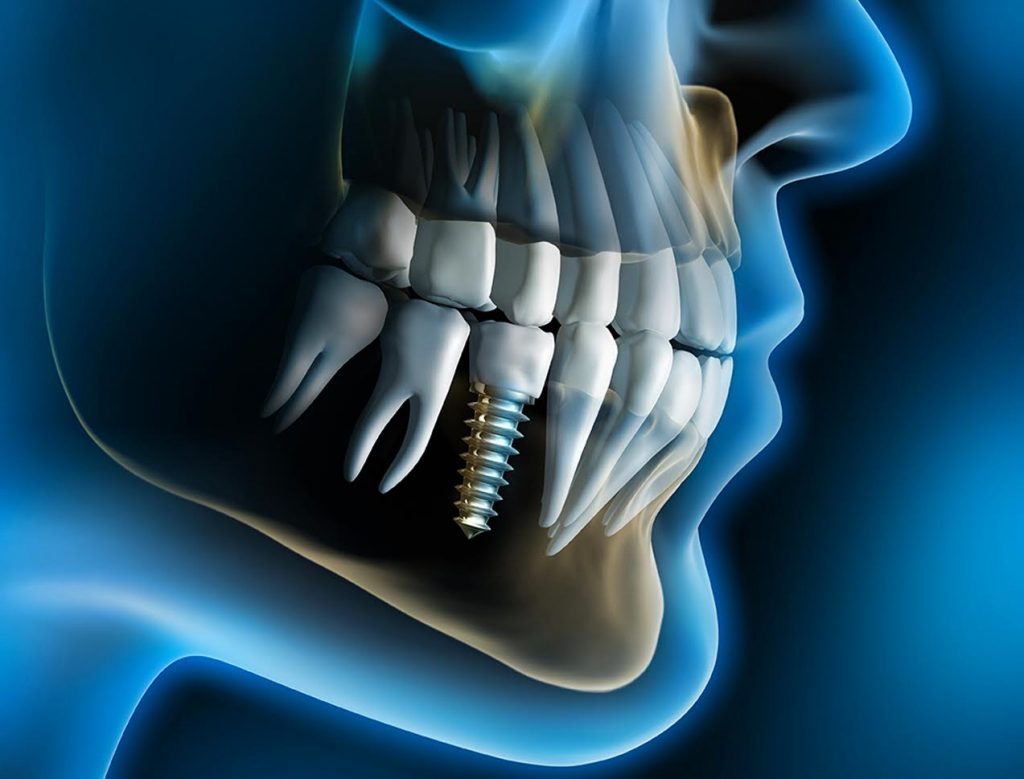 How are dental implants different from bridges or dentures?
File could not be opened. Check the file's permissions to make sure it's readable by your server.
New York Dental Implants Guide
We understand getting new teeth via dental implant surgery can be confusing and maybe even a little scary. To help you through the process we've put together a complete implant dentistry resource to help you understand the process. Call us immediately if you have any questions related to implant surgery.
NYC Dental Implants Guide
Appearance and Comfort
Titanium dental implants in NYC look and feel like your own teeth. Because they fuse with bone, they become permanent and offer the same health benefits as your natural teeth. This also means your teeth will not slip and cause speech difficulties or trouble eating certain foods. Think of dental implants as a prosthesis that is indistinguishable from your real teeth. The main difference is that the tooth implant root is made of titanium – the same time-tested material used by surgeons for artificial joints. When you lose a tooth, you lose both the root and the crown.
Implants Offer Improved Oral Health
Dental implants do not require reducing other teeth (as bridges will) and, because more of your teeth are left untouched and you can floss between your implants, you will improve your outlook for long-term oral health. These permanent teeth replacements eliminate the inconvenience (and potential embarrassment) of removing (or having loose) dentures as well as eliminate the use of adhesives or any cleaning regimens aside from normal brushing and flossing.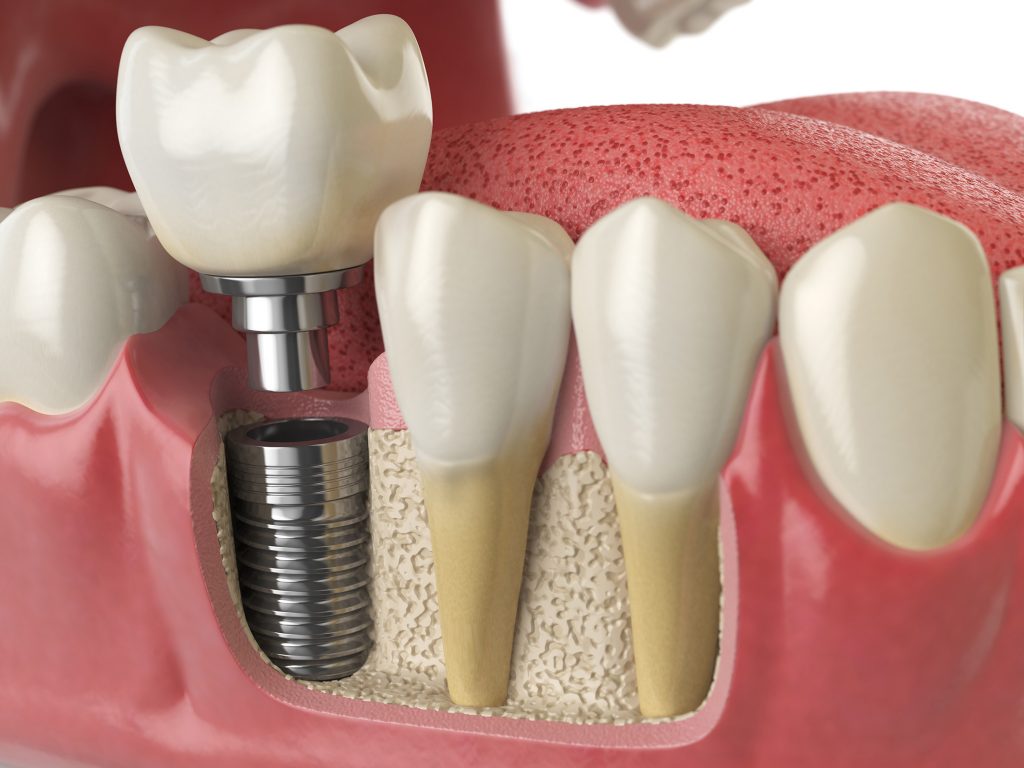 Advance Implant Dentistry Procedures in NYC
Using the most recent advances in dental implant technology, 
Dr. Brisman
 is able to place single stage implants. These implants do not require a second procedure to uncover them, but do require a minimum of six weeks of healing time before artificial teeth are placed. There are even situations where the implant can be placed at the same time as the tooth extraction – further minimizing your number of surgical procedures. Dental implant placement is a team effort between an oral and maxillofacial surgeon and a restorative dentist. Dr. Brisman performs the actual implant surgery, initial tooth extractions, and bone grafting if necessary.  The restorative dentist (your implant dentist) fits and makes the permanent prosthesis. Your dentist will also make any temporary prosthesis, such as dentures or bridges, needed during the NYC dental implant process.
After Implant Surgery: The Healing Process
Time is allowed for bone to heal and grow around the dental implant. The bone bonds with the titanium, creating a strong foundation for artificial teeth.
A support post (abutment) is then placed on the dental implant and a new replacement tooth (crown) is placed on top of the abutment.
In many cases a temporary replacement tooth can be attached to the implant immediately after it is placed. If all of your teeth are missing, a variety of treatment options are available to support the dental implant replacement teeth.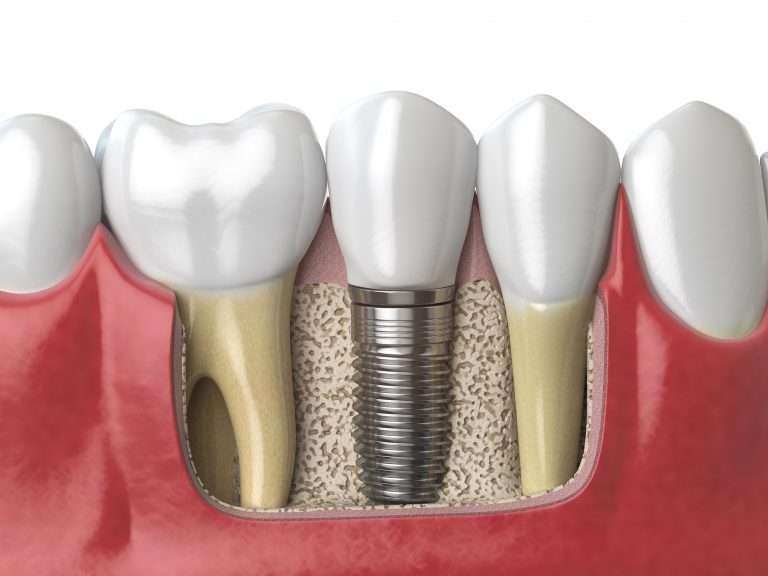 NYC Dental Implants by Dr. Adam Brisman, D.M.D.