What You Should Know About Dental Implants
If you are trying to find another option to dentures and want to replace your missing teeth, dental implants could be for you. Dental implants are a common long-term approach for restoring your smile. Most people decide to get dental implants after they have suffered from losing their teeth due to a wide range of reasons. Dental implants give you back your freedom from missing teeth.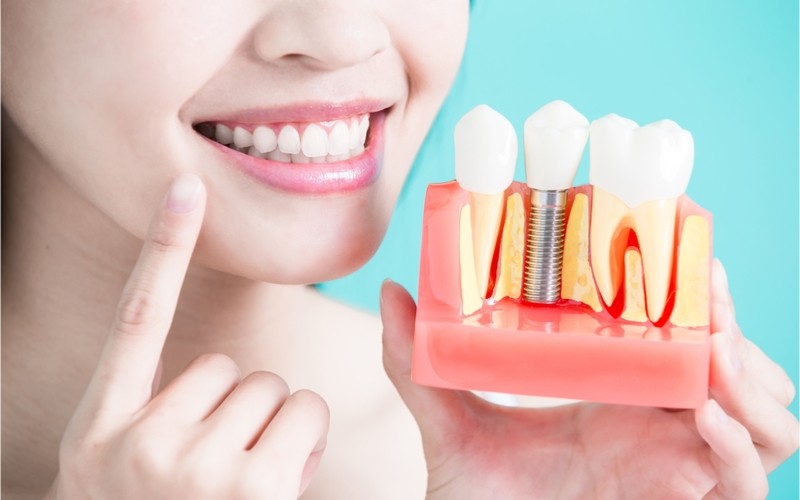 Who should get dental implants?
Those who are in generally good physical health and are seeking a long-term answer for their missing teeth are candidates for dental implants. This also includes those who are tired of dentures and are looking for a more convenient and hassle-free alternative.
What are the benefits of dental implants?
There are many benefits of having dental implants, including:
Practicality: dental implants are a long-term solution for restoring missing teeth. They have the added advantage of being a permanent attachment in your mouth as opposed to dentures that can be rough on the gums and can result in difficulty talking.
Easier eating: you might have discovered that eating has become more difficult with missing teeth. A dental implant allows more efficient chewing and will allow you to indulge in your favorite foods once more.
Enhanced aesthetics: Dental implants look and feel like genuine teeth. They can be made with the exact same color and form as your neighboring teeth, making them 100% natural looking
Self-confidence: Dental implants can give you a younger appearance and improved self-esteem. You may end up smiling more than ever with your new implants.
How do I take care of my dental implant?
The good aspect of dental implants is that they involve the very same maintenance as real teeth. This means routine brushing, flossing, and regular dental checkups. If cared for properly, your new implant can last you a lifetime!
Brisman Implant and Oral Surgery is here to help with your dental implant needs! Contact our office today and we'll help you decide if implants are the right course of treatment.